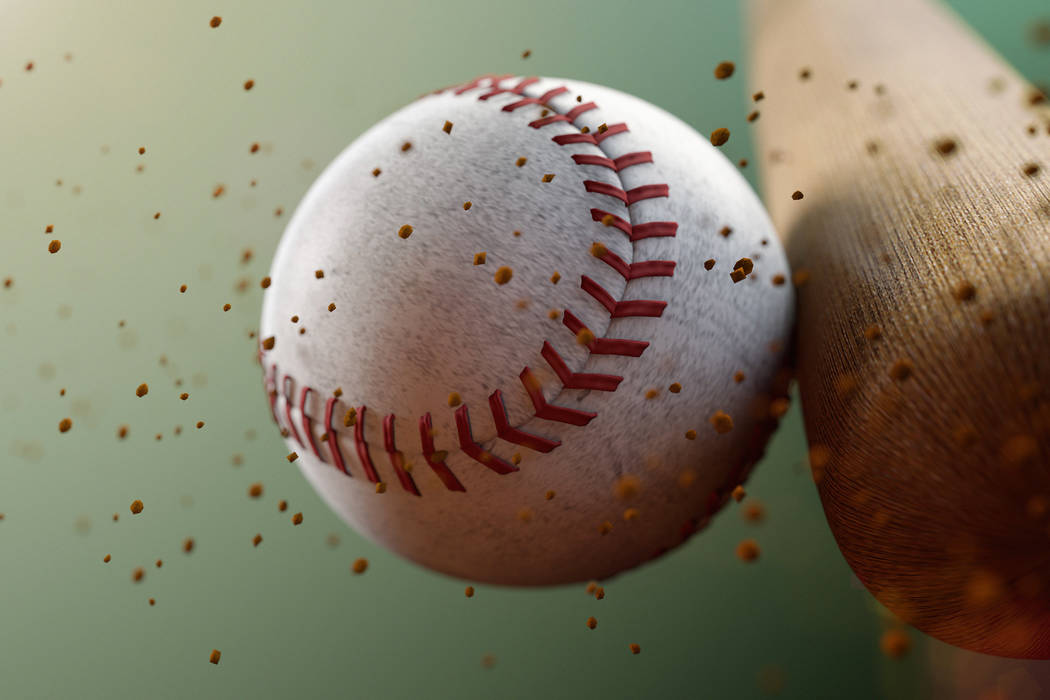 The Desert Oasis pitching staff couldn't pull off a third consecutive shutout Saturday at the American Legion Western Regional in Denver.
The Aces didn't need one.
Aaron Roberts hit a go-ahead, three-run homer in the bottom of the third inning, and Desert Oasis defeated Tucson (Arizona) 7-3 to move into the regional championship.
The Aces play League City (Texas) at 11 a.m. Sunday. League City must win twice to claim the title and a berth in the American Legion World Series.
Desert Oasis beat League City 12-0 on Friday.
With the game tied at 3, walks to Parker Schmidt and Chaison Miklich brought Roberts to the plate with one out. He blasted a homer to put the Aces ahead for good. Desert Oasis added a run later in the inning on a sacrifice fly by Jordan Demarce for the final margin.
The Aces jumped on Tucson for three runs in the first. Miklich had a two-run double and Roberts an RBI double for a 3-0 lead.
But Tucson scored a run in the second and two in the third, tying the game on an RBI double by Michael Corral.
Roberts finished 2-for-3 with four RBIs to lead the Aces' eight-hit attack. Schmidt and Miklich each went 1-for-2 and scored twice.
Colby Smith pitched the distance for the Aces, allowing three earned runs on five hits. He struck out two and walked two and threw 102 pitches.
(Visited 36 times, 1 visits today)